The "refresh" button, indicated by the circle arrow icon, allows you to update the GPS position of the tracker at any time.
Here highlighted in red, you will find the refresh button: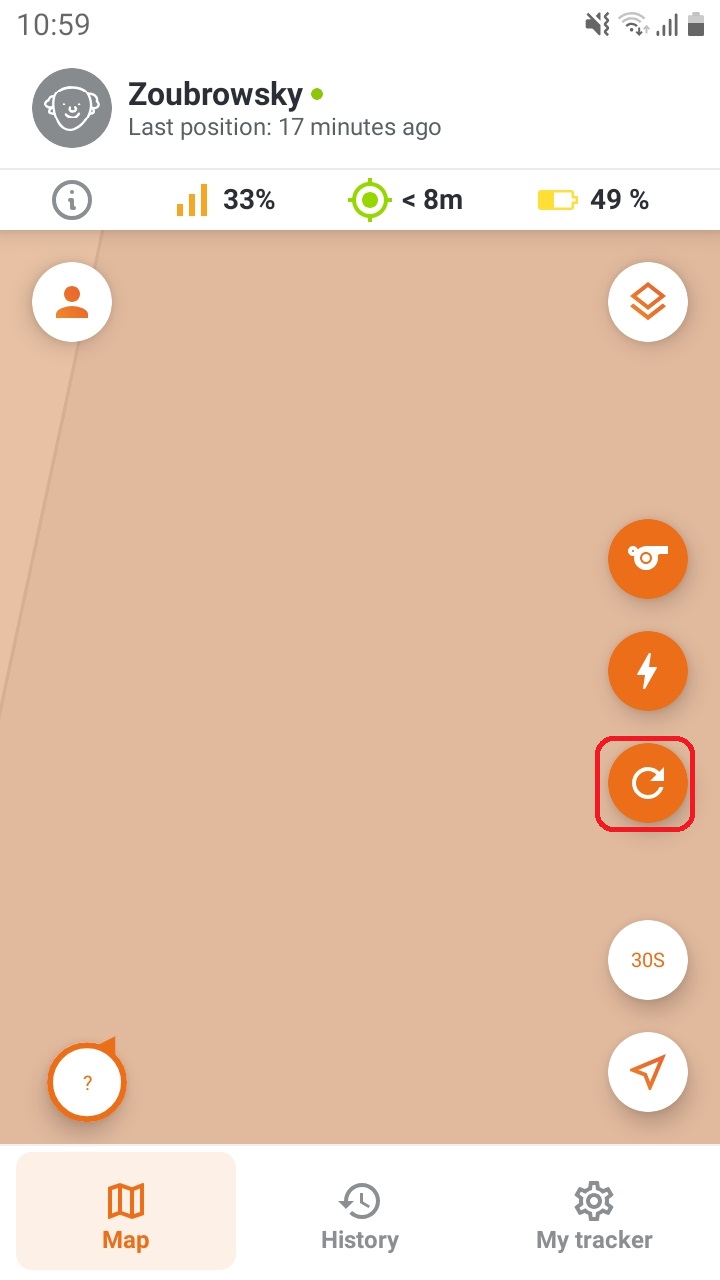 The refresh button will refresh the current position of the tracker to give you the accurate location of the tracker.
If you want to track in real time the tracker, you can use the superlive feature.